Windows
Next Step LivingTM now offers high-efficiency windows from Soft-Lite and National Vinyl which are designed to keep your home warm in the winter and cool in the summer. Windows can often impact home comfort and energy consumption more directly than any other building component. Vinyl windows require less maintenance and can also revitalize a home's appearance.
Next Step LivingTM can review your window upgrade potential during our home assessment and offer solutions for replacement if necessary. Please contact us with any questions 866.867.8729.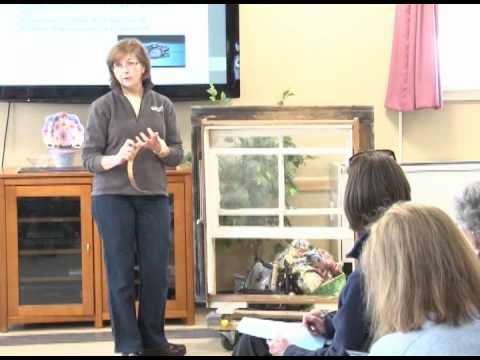 Alison Hardy, the Window Woman of New England, gives a primer on how to change your home by restoring or repairing your windows
Whole home approach. Our seasoned experts will make sure your windows are right for your home and your budget.
We want you as a customer for life. No high-pressure sales tactics.
Best-in-class product. We are the exclusive provider of Soft-Lite's Elements line of windows, which is their most energy efficient window available.
Comfort. No other building component affects the comfort of your home as directly as your windows.
Competitive financing options. Whether using the Mass Save® Heat Loan to replace your single pane windows, or using one of
our other low-cost financing options, we'll work to keep your monthly payments low.
Savings. When replacing single pane windows with Energy Star rated windows from Next Step LivingTM, energy savings could be $500 per year or more.
The efficiency of a window is impacted by several items, including:
• Number of glass pane layers
• Gas contained between the panes of glass
• Insulation of the window frame
• Reflective material coating the glass.
These factors all contribute to the two main measurements to look for in upgrading your windows:
U-factor and Solar Heat Gain Coefficient.
U-factor, or u-value, measures the amount of heat loss a window
permits. The lower the u-value, the greater a window's resistance to heat flow and the better its
insulating properties.
Solar Heat Gain Coefficient measures the amount of solar energy that a window allows through. Choose a window with low solar heat gain on your south-facing windows to keep them comfortable and "solar tune" your house! Next Step LivingTM can provide you with efficient windows, no matter what your needs.
Energy efficiency. The Ultra S high-performance glass system makes Soft-Lite's windows as much as 11.2 times more efficient than standard single-glazed glass windows. They will help keep your house warm in the winter and cool in the summer, and help you save on your energy bills.
Durability. The use of dupont kevlar reinforcement and 12/12 fusion welding provide superior strength and structural performance to Soft-Lite's Elements windows. All Soft-Lite windows come standard with a Lifetime Warranty that will transfer to the next homeowner.
Local product. Who says America doesn't build anything anymore? Our windows come from Soft-Lite's factory in Ohio straight to your home.