What We Do
You know when your phone isn't working. A rattling engine noise will prompt you to take the car to a mechanic. But what happens when your house isn't working right? If your utility bills are higher than your neighbors, do you know why? Why are some rooms always more comfortable than others?
We think a lot of good things happen when you're happy in your home. When your home is fine-tuned, your monthly energy bills go down. You will also be more comfortable. You won't have to crank up the heater or air conditioner to get the temperature back to normal. You'll sneeze less too because the air quality will improve. Bugs and mold stay outside where they belong.
And what happens next? People talk. A conversation between neighbors or friends prompts someone else to get their home tightened up and refreshed. Cities and utilities set up programs to make it easy and inexpensive to upgrade.  Soon, construction activity picks up. Monthly gas and utility bills across a region begin to decline and that brown haze that can hang over your city on winter days becomes a less frequent occurrence.
We know this is what happens because we see it all the time. Next Step LivingTM specializes in analyzing homes  and making them more energy efficient. Since 2008, we've helped improve over 38,000 homes and most of our business comes from personal recommendations. We've created programs with organizations like Raytheon, the Massachusetts Audubon Society, cities like Brookline and Boston and Staples as well to help their members and employees get started. Even utilities want you to cut back on power: if enough people take action, they can delay building new power plants.
We also work with church groups, nonprofit organizations and schools. What starts as an individual choice becomes a community goal: our customers often tell us about money they saved, but they also tell us that it was the other benefits that really surprised them.
If anything, the word is getting around. We have created over 500 full-time jobs in Massachusetts alone in our first four years and  we're now growing and hiring in Connecticut.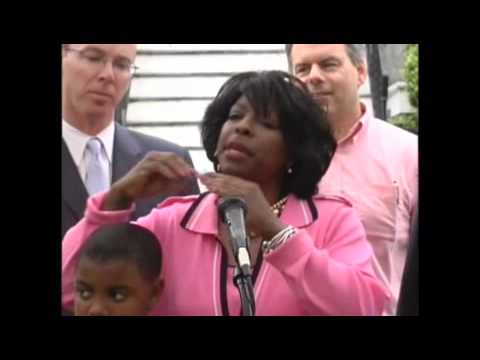 Crystal Haynes, a participant in the City of Boston's Renew Boston Residential Energy Efficiency Program provided by NextTM Step Living Talks about her experience.
Getting Started
You can start an assessment here. Our account advisors and field employees will assess your home and help you determine the most effective plan. It might involve re-sealing windows, adding solar, or installing insulation that was invented after your home was built. We examine a variety of options with you because every home is different. Our account advisors come from a wide range of backgrounds. Some are architects. Some are recent graduates in sustainability and energy. Others have worked in retrofitting for years.
We will also guide you through the incentive programs available in your area. In many areas, you're already contributing to a 'systems benefit charge' in your monthly bill that pays for energy efficiency rebates. Take another look at your bill!
Saving energy doesn't require you to change your lifestyle. It's an improvement that pays for itself, often in less than a year, and continues to pay returns year after year in lower energy bills, a more comfortable home and a better community. We can guide you through the choices and options and help you come up with a plan. You decide what you want: we will figure out the details.
Take the next step.